One particularly spiky animal who is very fond of being petted has delighted the internet after a video was re-shared on Reddit on Tuesday.
The clip of Charlie the prehensile tailed porcupine was first shared on TikTok by zookeeperjawnie in June 2021, and has since been posted again on the popular Reddit forum r/aww where it has gained over 82,000 upvotes and hundreds of comments.
The prehensile tailed porcupine is one of 12 species of New World porcupines, according to the Smithsonian's National Zoo & Conservation Biology Institute. Native to South American forests where they live in trees and eat fruits, they have short, thick quills that are almost as long as their bodies at around 13 to 19 inches long.
Jawnie shared the video of Charlie after being asked if he liked scratches. In the video, which can be seen here, she said: "So a lot of you have been asking me if he likes scratches or to be pet. I am his primary trainer and work with him every single day, which is the only reason I do this."
Jawnie pets the prickly porcupine carefully and says: "If you notice, I only pet him in the direction that his quills grow and he does let me scratch him—especially on his belly.
"[He is] letting me touch him everywhere, which is very helpful to the vets if he needs to be looked at."
Delighted by the video, one user on Reddit wrote: "Wow, I had no idea they were so cute," while another said: "Aw yes the adorable stab puppy. Very cute noises come from these."
Another Redditor joked, calling the animal a "prickle pup."
With over 1.4 million views on TikTok, the video has delighted viewers there too. One commenter wrote: "Oh my god. I've never seen a porcupine up close and their noses. It's so cute," while another said: "I have never seen a porcupine being petted I love them."
The prehensile tailed porcupine has a typical life expectancy of 12 to 17 years in human care, and they are excellent climbers who spent the majority of their time in trees, according to the Smithsonian's National Zoo.
Charlie lives at Nashville Zoo where he celebrated his 10th birthday in 2020. In a video shared by the zoo to celebrate his birthday, animal keeper Jacob from the Nashville Zoo told fans a little more about the favorite prickly resident.
"All of these quills are a form of defense. They're modified hairs and they're nice and sharp. They're barbed at the end so they'll really stick into a predator," said Jacob in the video.
"Charlie has a gigantic nose which people love to see," he explained. "His nose is really his best sense. He uses that to smell all of his food."
Newsweek has reached out to zookeeperjawnie for comment.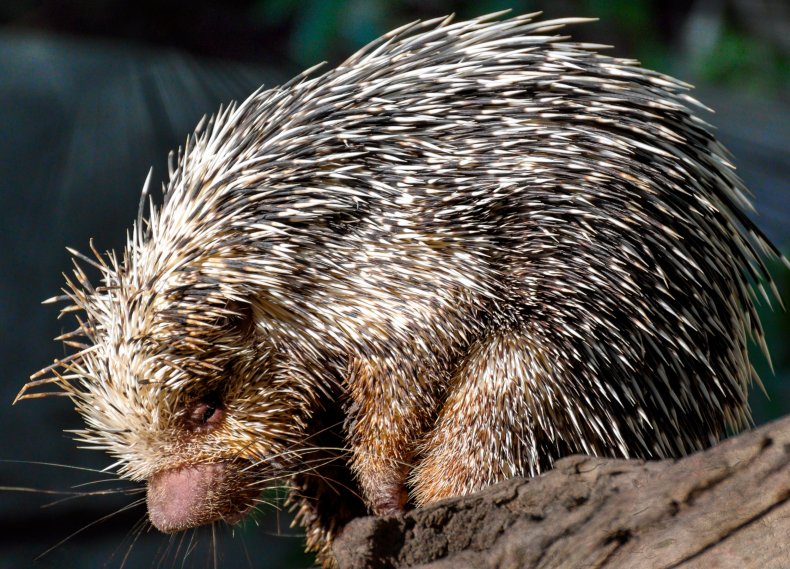 ================

Source link