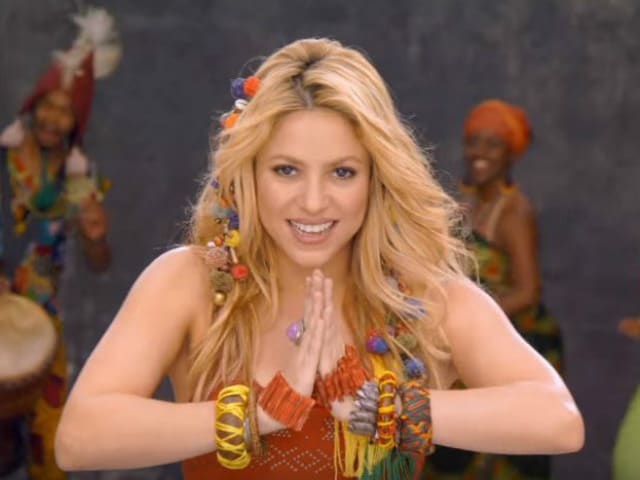 Singer and songwriter Shakira is being praised by fans after successfully performing a viral dance in six-inch heeled boots.
Earlier this week, Shakira appeared on 'The Tonight Show', where she and the host Jimmy Fallon competed against one another in a "Watch-It Once TikTok Challenge". The rules are pretty self-explanatory: The host and the guest watch a TikTok video once and try to emulate the dance. The two attempts are then compared and a winner is chosen.
During this segment, Shakira and Jimmy Fallon were tasked with learning the viral dances. The pair began with the dance choreographed by Jess Qualter and Brooke Blewitt that accompanies a TikTok song – Money Don't Jiggle Jiggle – created by Duke & Jones of Louis Theroux rapping.
Watch the video:
The 'Hips Don't Lie' singer proceeded to seamlessly perform the viral dance, while Jimmy Fallon wanted everyone to know that his guest was stiff competition. "You're Shakira," he yelled, adding, "It's not fair."
The next dance was on Shakira's own TikTok dance based on her last single, 'Te Felicito'. She unsurprisingly rocked the robotic moves, before telling Mr Fallon that she doesn't actually know how to dance in heels.
The segment prompted praises from viewers, with Internet users revealing how impressed they were by Shakira's moves. While some users wrote that Shakira makes it look so effortless, others joked about the singer's dance moves in comparison to Mr Fallon.
"Jimmy did pretty good on the second one, but he is right, it really isn't fair to be in a dance competition with Shakira," wrote one user. "This was the funniest thing I've watched in a while. I could literally feel Jimmy's embarrassment," added another. A third user said, "Shakira: I can't dance in high heels… Proceeds to dance in high heels."
At the end of the clip, Shakira was declared the winner, while Jimmy Fallon jokingly pleaded, "Please don't put that on the internet". The video has been viewed over two and a half million times on YouTube.
================

Source link