Welcome to Thomas Insights — every day, we publish the latest news and analysis to keep our readers up to date on what's happening in industry. Sign up here to get the day's top stories delivered straight to your inbox.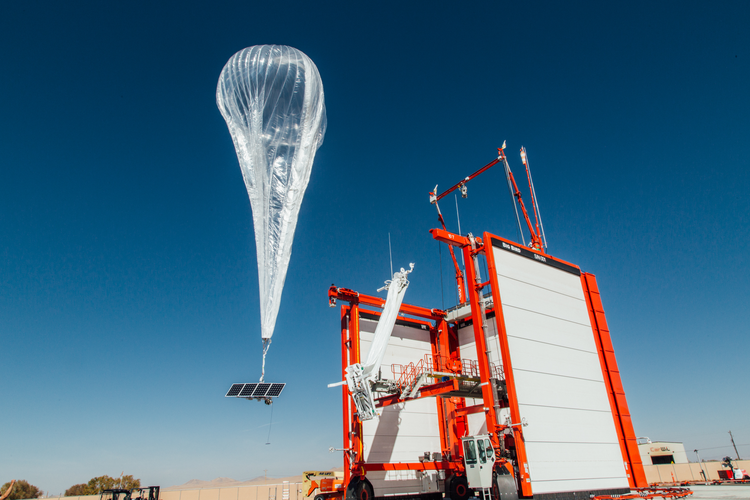 Four billion people don't have access to the internet — that's half of the world's population.
Alphabet subsidiary Loon intends to provide the internet to unconnected people with a network of balloons drifting through the stratosphere.
The Need for Internet Connectivity
Most of the people who don't have access to the internet are in developing countries across Africa, Central America, the Middle East, and South-East Asia. They are missing out on the benefits of connectivity, such as:
Enabling freedom of expression, freedom of information, and freedom of assembly.
Access to financial services, health services, and education.
Improving a country's ability to participate in the digital economy and the 4th Industrial Revolution.
Eventually, internet connectivity may become regarded as a fundamental human right. But what's holding back coverage? The main four causes, according to the World Economic Forum, are:
Lack of infrastructure: 31% of the world's population don't have 3G coverage, while 15% do not have electricity.
Cost: People living below the poverty line cannot afford smartphones. Additionally, the cost of mobile data tends to be massively higher in countries with fewer mobile networks. This infographic from Visual Capitalist reveals a 30,000% difference between the cheapest price for 1 gig of data ($0.09, India) and the most expensive ($27.41, Malawi).
Skills and acceptance: Education is a barrier to internet adoption, with 15% of adults around the world considered illiterate. Additionally, cultural issues prevent usage in many areas, with women 50% less likely than men to use the internet.
Language: 80% of online content is written in only one of the top 10 languages, which is spoken by only three billion of the world's 7.8 billion people.
There are also pockets of the world, such as tiny islands or mountainous regions where fiber-optic cables do not reach, which rely on comparatively slow satellite broadband.
How Can Internet Access Be Improved?
The World Economic Forum's Internet for All initiative provides a framework for governments to introduce policies to improve connectivity by improving infrastructure coverage, providing financial assistance, setting up public Wi-Fi, and bridging the digital divide with education.
But this will take time.
Alphabet subsidiary Loon has created a shortcut to connecting people everywhere with the help of stratospheric balloons. The company will partner with mobile operators around the globe to expand the reach of LTE services to black spots, supplement existing networks, and provide coverage fast when networks are knocked out by natural disasters. Loon delivered emergency connectivity to more than 200,000 people in Puerto Rico after 2017's Hurricane Maria. 
How Do the Balloons Work?
Loon combines materials science, communications systems, atmospheric modeling, and machine learning to create what is — in essence — a floating cell tower 12.5 miles above the Earth's surface.  
The 39-foot tall polyethylene balloons are built to endure stratospheric conditions including 62 mi/hr winds and temperatures as low as -130oF for as long as 100 days before returning to Earth by parachute. Solar panels power the system by day and charge an onboard battery to enable the system to continue to operate by night. Antennas receive connectivity from ground stations and transmit the signal back down to users' phones.
The balloons can't be guided to their destination like a drone, but Loon uses predictive modeling of winds and AI algorithms to move the balloons up or down to enter a layer of wind that is blowing in the right direction, like hitching a ride. A Japanese company is developing a similar concept in the form of HAPS (High Altitude Pseudo Satellites), which will operate like Loon balloons but can be directed to specific destinations.
Multiple balloons in the stratosphere provide a network in much the same way that a group of towers on the ground provides interlaced mobile coverage. As the balloons are constantly moving in the wind, Loon's software provides smart "choreography" to hold the network in place.
Why not just use satellites? Because satellites are much, much more expensive to design, build, launch, and operate. Satellites also have a lower data rate due to the distance the signal needs to travel.
Image Credit: Image courtesy of Loon / Loon.com
More from Engineering & Design
===========
Website of source