T-Mobile today announced the launch of a new 5G home internet "Test Drive" program that's designed to allow users to try out T-Mobile internet in their homes. T-Mobile will send users a gateway to try out for a 15 day period at no cost, with users able to keep their existing internet during the testing program.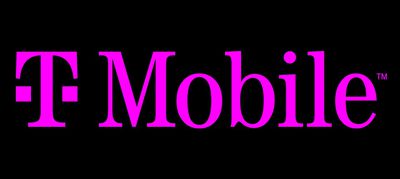 To encourage customers to switch to T-Mobile home internet, T-Mobile is paying up to $500 in termination fees for customers who cancel their existing plans.
As for costs, T-Mobile home internet is priced at $50 per month, and T-Mobile says it comes with a permanent "Price Lock" feature that will not see prices increase over the years with no additional fees.
Customers who have a family plan with T-Mobile can get discounted home internet access. Magenta Max family subscribers will pay $30 per month for broadband as part of their family plans.
All customers who subscribe to T-Mobile home internet will have access to T-Mobile Tuesday deals. Next week, that will include a free TV streaming device valued at up to $50 (Chromecast, Fire TV, or Roku) and 50 percent off a YouTube TV plan.
Popular Stories
'After Steve' Examines the Tensions That Led to Jony Ive's Departure From Apple
Tripp Mickle, a technology reporter who recently moved from The Wall Street Journal to The New York Times, is releasing a new book on Apple this week, entitled "After Steve: How Apple Became a Trillion-Dollar Company and Lost Its Soul," and an adapted excerpt of the book was shared today that provides a look at the tensions between Tim Cook and Jony Ive that ultimately led to Ive's departure. …
Apple Sues SoC Startup Rivos for Poaching Employees and Stealing Trade Secrets
Apple has levied a lawsuit against RISC-V startup Rivos, a company that has hired several former high-ranking engineers from Apple. Rivos describes itself as a "startup in stealth mode," and according to Apple, Rivos not only poached Apple employees, but also stole chip trade secrets. As noted by Reuters, the lawsuit that was filed last Friday accuses Rivos of hiring more than 40 former…
Microsoft Edge Overtakes Safari as World's Second Most Popular Desktop Browser
Microsoft Edge has overtaken Apple's Safari to become the world's second most popular desktop browser, based on data provided by web analytics service StatCounter. According to the data, Microsoft Edge is now used on 10.07 percent of desktop computers worldwide, 0.46 percent ahead of Safari, which stands at 9.61 percent. Google Chrome remains in first place with a dominant 66.64 percent…
Useful Mac Apps Worth Checking Out – April 2022
Mac apps often don't receive as much attention as apps designed for iPhones and iPads, so we have a regular video series that is designed to highlight some of the useful Mac apps that we've come across over the past few months. Our April picks feature apps for quickly accessing websites, adjusting external display settings from the menu bar, using a Windows-like "alt-tab" tool, and more. Subscr …
================

Source link