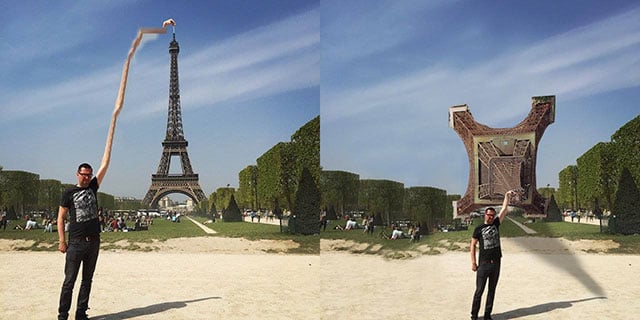 Be careful when asking the Internet to Photoshop a photo for you. The results may be unexpected and you could find yourself turned into the latest Internet meme. A Dutch food blogger named Sid Frisjes found that out recently after one of his vacation snapshots took off online.

Back on April 17th, Frisjes visited Paris and shared a humorous photo of himself failing at taking a perspective photo with the Eiffel Tower. Instead of the generic shot of a tourist "touching the top" of the structure with their finger, Frisjes stood off to the side and shot a photo with the caption "Nailed it!"
It appears that he then went on the anonymous image board 4Chan and asked the community there to help fix the picture by Photoshopping the Eiffel Tower under his finger.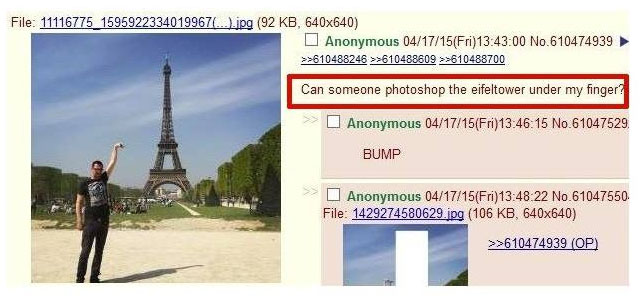 Helpful "Photoshop experts" then began responding to his request with retouched photos that show exactly what he asked for — albeit in bizarre and humorously creative ways:
As is common with this sort of thing, the images just got more and more strange as time went on: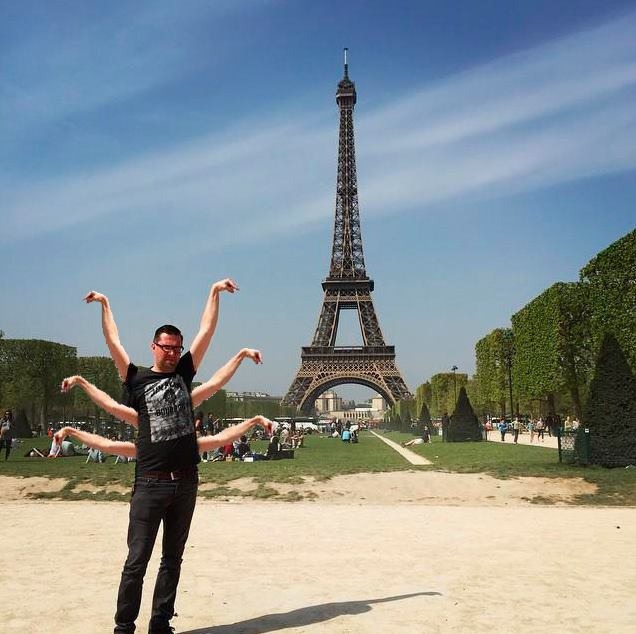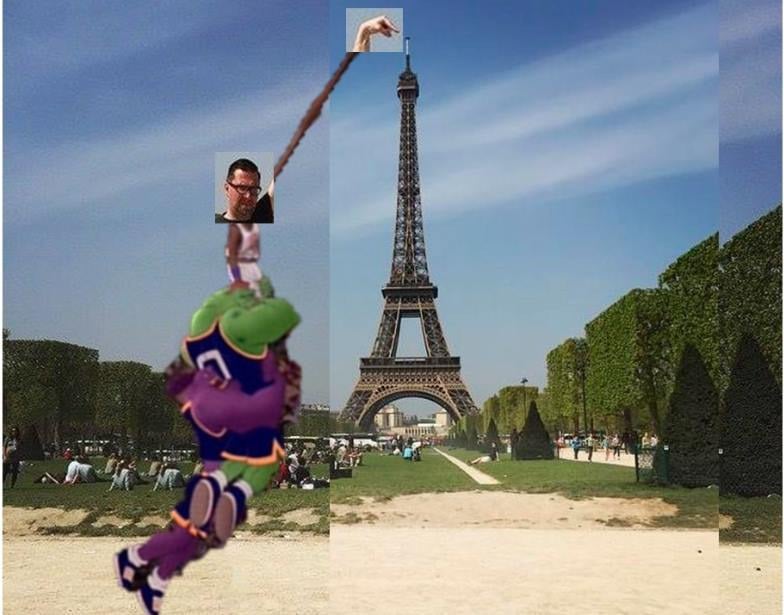 Frisjes is now using this new meme in promoting things on his food blog.
(via Mashable and DIYP)