Numerous updates and features have been released by Apple over the years for its products, and one woman shared a copy and paste hack in a viral TikTok that has been viewed more than 400,000 times.
Melra shared her video to her TikTok account @happymelmelr, and viewers were blown away by the trick.
According to Apple Support, using the Universal Clipboard allows users to copy and paste content to various iOS devices, including an iPhone, an iPad and a Mac.
To do this, the devices must both be signed into the same Apple ID and are connected to Wi-Fi. They should also be within Bluetooth range of each other.
In her video, Melra makes a pinching motion on a photo displayed on her iPhone. She brought her hand over to an iPad that was open to the Notes app before she opened her hand from its pinched gesture.
The photo that was copied from the iPhone was pasted into the Notes app.
"Apple lovers where u at," the caption on @happymelmelr's video read.
This technique followed Apple Support's directions on how to copy and paste between the iOS devices. To copy, users should pinch the content closed with three fingers. Users can paste the content by pinching it open with three fingers.
"You can also touch and hold a section, then tap Cut, Copy, or Paste," Apple Support stated.
The company noted that this technique must be completed in a short amount of time for it to be successful. This particular feature has been available to users since 2019 after iOS 13 was released.
Some viewers were left in disbelief after seeing the hack.
"This has to be fake," a viewer declared.
"I'm really gullible, is this real or not????" another asked.
Other viewers, however, wrote that the hack worked for them when they tested it.
"Wait it works hold up this changed my life," a viewer wrote.
Commented another, "Omg it works omg."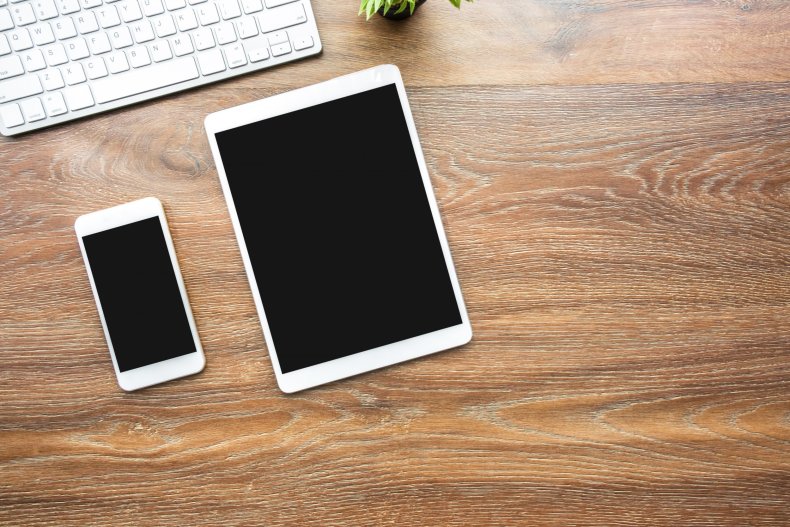 "I did it omg [it's so] cool," a TikToker commented.
Newsweek reached out to @happymelmelr for further comment but did not hear back in time for publication.
Many TikTok users share their interesting hacks on the popular video-sharing platform, and some of them have gone viral after resonating with viewers.
One viral TikTok hack, for example, showed a woman who learned how to properly clean her dishwasher from the mold that was inside of it.
Newsweek also reported that a video claimed that drinking 64 ounces of pineapple juice the night before oral surgery will ease any swelling that may result from the procedure.
Another video went viral for showing viewers an easy and efficient way to cut bell peppers.
================

Source link