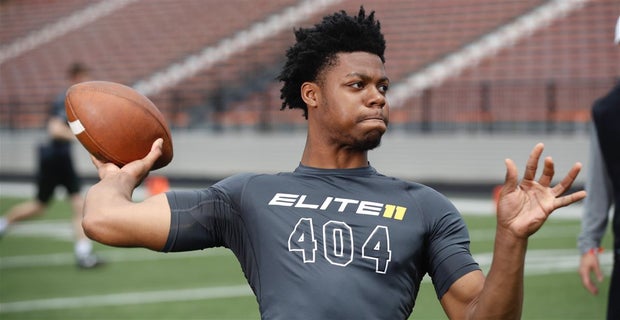 Sources close to former Chicago (Ill.) Simeon athlete Alante Brown have confirmed that Brown will not enroll at Texas Tech and instead will take a prep school year at St. Thomas More in Oakdale, Connecticut.
Brown was a three-star per the industry-generated 247Sports Composite, but was a four-star and Top247 prospect per 247Sports.
"I'm kind of expecting to learn from my mistakes," Brown said, "and being able to be blessed with a second chance and miss an opportunity, but regain one is big to me."
As far as where his recruitment will go, Brown said, "I'm pretty open."
The Red Raiders will definitely have a chance to add Brown to their roster when he is done at St. Thomas More, but other schools he considered during his recruitment like Florida State, Cincinnati, Iowa State, and Florida Atlantic, or new programs may come in especially considering the number of college programs that recruit St. Thomas More. Brown was committed to Michigan State for several months prior to him re-opening the process and committing to Texas Tech.
Shortly after announcing his intentions to attend St. Thomas More, Brown was offered a scholarship by Missouri.
A multi-talented athlete, Brown was a prolific quarterback at Simeon and an All-State as well as All-Area selection as a senior. He accounted for 3,436 yards of total offense as a senior, 2,347 through the air and 1,089 rushing with 41 total touchdowns. He led Simeon to an undefeated regular season and deep into the state playoffs. Most schools recruited Brown as an athlete or wide receiver and there is a plan for him at St. Thomas More.
"I'll be playing receiver, everything, they just get ball in my hands and do whatever it takes to have a good season and help me get more comfortable with the position I'll play in college," Brown said.
Brown plans to sign with a school in December and enroll in January.
He signed with Texas Tech last February.