Apple today went live with a newly designed website that emphasizes the shopping experience in all product areas.
You will see no "Shop" button on the navigation bar at the top of the page. The features formerly under that tab have been integrated into the product pages.
There's also no more "store.apple.com" — no separate URL for the Shop. All content at the site cascades from the "apple.com" URL.
So site visitors will not have to research a product in one area of the site then jump over to the shop to buy. The research assets and ecommerce links will all be in the same place.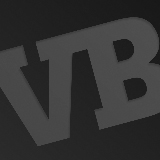 For instance, when you go to the iPhone section of the site, you'll see a main image at the top of the page with two links underneath — "learn more" and "buy."
The first option takes you to http://www.apple.com/iphone-6/ where you can drill down into detailed information about the phones.
---
Sponsored by VB
Join us at GrowthBeat where thought leaders from the biggest brands will share winning growth strategies on August 17-18 in San Francisco. Sign up now!
---
The second option sends you to http://www.apple.com/shop/buy-iphone/iphone6 where you begin making choices about the phone and features you want.
Shopping for accessories has also changed at the site. The links to the various types of accessories are grouped with the associated products in the product landing pages. There is no longer a general Accessories link on the main navigation bar. So iPhone cases pages are linked from the iPhone pages, mouse pads are linked from the Mac pages and so on.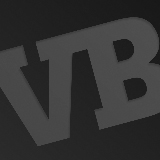 There's nothing terribly daring about the redesign. It makes sense to integrate the shopping and product information content because the site has become much more geared toward selling products than just providing information about them.
Apple's website, remember, was the only way to buy an Apple Watch for first couple of months after the device's launch.
Selling products online is certainly cheaper than selling them through brick-and-mortar outlets. It's also easier for the retailer to predict and control inventory levels.
Apple says more than a billion people from 40 countries visit the site each year.
Apple designs and markets consumer electronics, computer software, and personal computers. The company's best-known hardware products include the Macintosh line of computers, the iPod, the iPhone and the iPad. Apple software includes t… read more »
Powered by VBProfiles