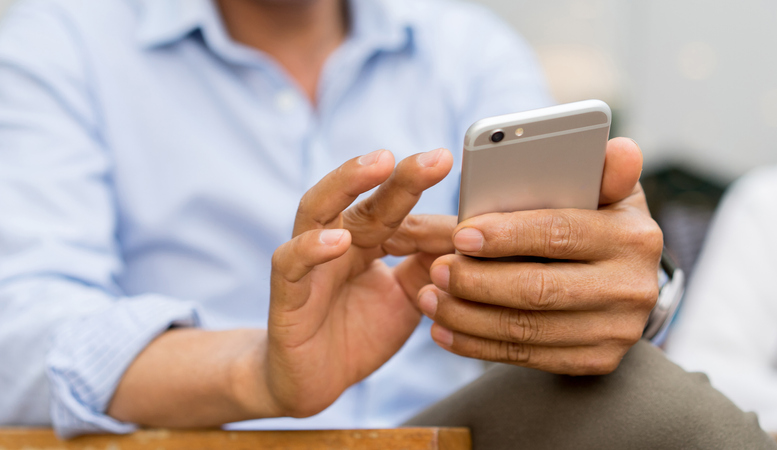 © Chainarong Prasertthai/iStock/Getty Images Plus
While many aspects of the business and financial world reflect staggering degrees of technological innovation, the process of managing expenses too often remains stuck in the past.
Greasy, crumpled receipts acquired over the course of the week's business outings – assuming the employee even manages to keep them – are just the beginning. Once those receipts are stapled to a report and submitted to the appropriate party, other issues – like duplicate expenses, incorrect codes in the general ledger or delays in approval or reimbursement – have ways of rearing their heads. These pitfalls may seem like relics of the 20th century, yet millions in the professional world of 2020 know otherwise.
Some companies follow the slightly more modern (but still time-consuming) procedure of individually stapling receipts or emailing them to the manager tasked with expense approvals, but even this is cumbersome, relying as it does on technology that feels a decade or two out of date.
The numbers don't lie. According to HubSpot, 43% of companies still manage expense reports through manual processes. These processes – including manually inputting expenses, formatting for general ledger import and assembling reports – fall on accounting as well as HR personnel.
Significantly, of the organizations mentioned above, only 44% believe their current processes "work well enough." (And even for them, one must wonder if "well enough" is truly good enough.)
As any financial professional knows, expense management is rife with potential for mistakes, many of them very human in nature. Therefore, it stands to reason that the more manual the process, the greater the potential for human error. And faced with this understanding, it is only natural to seek out a less error-prone alternative.
Using the latest software to manage expenses
Expense Management is one of several mobile-friendly tools found in Paycom's HR and payroll single software. Submission of expenses becomes as easy as snapping a smartphone photo and uploading it through the Paycom app – or, alternatively, sending it to a designated email address. Either way, the tool uses the submission to start the process of automatically building the report's requisite details, eliminating manual entry and flowing into the general ledger.
Managerial approval is just as simple. Supervisors can utilize the Manager on-the-Go™ tool – again, through the convenience of Paycom's mobile app – to view transactions and receipts, send reminders to employees, or approve or deny charges with the click of a button.
If approved, the reimbursement flows automatically to payroll through the same software and will be properly reflected on the employee's next paycheck. 
The name of the game is digital synergy, a 21st-century counterpart to the much more traditional (and headache-inducing) way of managing expenses described earlier. Like all Paycom tools, Expense Management and Manager on-the-Go™ exist in perfect sync with one another. And because the entire process of submitting an expense and obtaining a reimbursement can be accomplished through the mobile app, logging on to a computer is no longer necessary — merely optional.
Keep in mind this tool makes allocation of expenses automatic, which means no more manual separation of expenses into separate high-level categories (think travel, meals or entertainment) upon import into a company's general ledger. This further reduces the risk of error and frees accounting personnel from what may have once seemed an inescapable administrative burden.
With less room for error, accuracy of accounting improves, which in turn reduces effort and stress – including for those employees whose role includes keeping an eye on their company's finances.
Does your organization enjoy this degree of digital convenience? If not, Expense Management and other Paycom tools are certainly worthy of your consideration.
========
Web Source