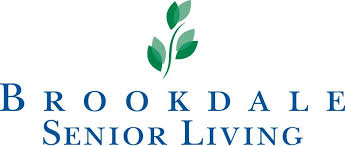 NASHVILLE POST
Brookdale Senior Living has recruited the CIO of Change Healthcare to be its top technology executive.
Chris Bayham has joined Brentwood-based Brookdale after more than three and a half years at Change Healthcare, which during his time there merged with the majority of McKesson Technology Solutions to grow to more than $3 billion in revenue and went public in late June. Bayham joined Change in late 2015 from Cardinal Health as senior vice president of technology operations and was named CIO in March 2017.
At Brookdale, which runs about 800 communities of various types in 45 states, Bayham takes over the CIO job from Hank Reimer, a VP who has been filling in since the December exit of Andrew Laudato for The Vitamin Shoppe. Among his priorities will be to build out various innovations, which President and CEO Cindy Baier on Tuesday said have lately included a proprietary sales and marketing tool and the ability for customers to sign residency agreements electronically.
Baier announced Basham's hiring while detailing Brookdale's second-quarter results, which showed that the company narrowed its net loss in the three months ended June 30 to $56.1 million, less than a third the loss from the same period a year earlier. Adjusted EBITDA fell to $104 million from $147 million and total revenues fell to $1.02 billion from $1.16 billion, the latter due to a number of big asset sales completed in recent quarters.
Overall occupancy slipped about a percentage point to 83.7 percent but revenue per occupied room rose more than 3 percent year over year and Baier and her team are upbeat about the business' gathering momentum.
"This quarter is further evidence that our turnaround initiatives continue to take hold," Baier told analysts and investors on her team's conference call.
"The company's business and operating performance is improving, as evidenced by our 6 percent year-over-year improvement in move-ins […] Our turnaround strategy is driving results."
Shares of Brookdale (Ticker: BKD) were up nearly 6 percent to $7.76 in Tuesday afternoon trading. Over the past six months, they are down slightly.