Happy New Year folks, welcome to 2019. Pretty good so far, isn't it? You've probably noticed, but over the past couple of weeks we've done an awful lot of retrospective articles, looking back over the previous year and reminiscing with a cosy feeling of hindsight. Well, that all ends right now; it's time to look forward and get excited for what 2019 will bring us as Nintendo Switch owners.
The outlook is a little foggy right now with only a handful of games having nailed on release dates, but we've also got a number of games with confirmed "2019" release dates on this list along with one or two others that are, frankly, anyone's guess at this point.
Nintendo has been fairly consistent in recent years, only giving us info on games that are coming soon, so you can expect more games to be revealed between now and the summer that you'll actually get your hands on this year.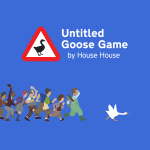 Developer: House House
Release Date:
Q1 2019 (USA)
/
Q1 2019 (UK/EU)
Unsurprisingly, you play as a goose in Untitled Goose Game. You must terrorise your local neighbourhood and solve all manner of goose-related puzzles in this hilarious game by House House. Having played preview versions last year at various shows, we think this one has legs and could easily become our number one goose simulator.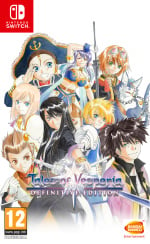 Publisher: Bandai Namco / Developer: Bandai Namco
Release Date:
11th Jan 2019 (USA)
/
11th Jan 2019 (UK/EU)
A series adored by a large section of our readers, Bandai Namco will be celebrating the 10th anniversary of Tales of Vesperia and the return of this fan-favourite with the Definitive Edition. This game originally skipped Nintendo platforms and is therefore a welcome return for us at Nintendo Life.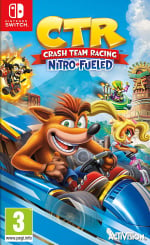 Publisher: Activision / Developer: Beenox
Release Date:
21st Jun 2019 (USA)
/
21st Jun 2019 (UK/EU)
The long-rumoured Crash Team Racing remake was confirmed late last year following the release of Crash Bandicoot N.Sane Trilogy on Nintendo Switch. It's another ground-up remake of the classic PSone game and will be released on Switch simultaneously with other platforms. We don't expect it to challenge Mario Kart 8 Deluxe for the title, but it should at least be on the podium.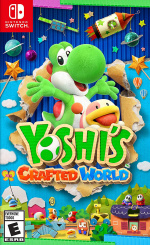 Publisher: Nintendo / Developer: Good-Feel
Release Date:
Q2 2019 (USA)
/
2019 (UK/EU)
Good-Feel continues to bring us charming and delightful games in the world of Yoshi and previously Kirby. Their believable aesthetic continues with Yoshi's Crafted World. Whilst we were huge fans of Woolly World, we hope Good-Feel tweaks the difficulty slightly in this one to make it that extra bit special.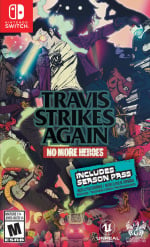 Developer: Grasshopper Manufacture
Release Date:
18th Jan 2019 (USA)
/
18th Jan 2019 (UK/EU)
Whilst this isn't a proper No More Heroes game, its announcement caused quite a stir amongst fans and interest is high. We've got all our fingers crossed that this title will deliver an experience fans crave and will pave the way for more games in the series.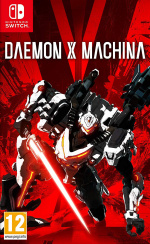 Publisher: Nintendo / Developer: Marvelous Entertainment
Release Date:
2019 (USA)
/
2019 (UK/EU)
This unexpected, fast-paced, mech action game from Kenichiro Tsukuda and Marvelous Entertainment was announced during E3 2018. We don't have a fixed date yet, but it's another game that impressed on first inspection and we're eagerly awaiting playing the final build.

Publisher: Nintendo / Developer: Nintendo
Release Date:
2019 (USA)
/
2019 (UK/EU)
Perhaps the ultimate troll of 2018? Nintendo announced Isabelle as a fighter for Super Smash Bros. Ultimate and almost left fans hanging on an Animal Crossing tease before finally putting everyone out of their misery, revealing that a mainline Animal Crossing game would be coming to Nintendo Switch in 2019. Whenever this game gets released (we're expecting late Summer), you should clear your calendar and cancel all your appointments for a month as you are definitely going to be addicted to this.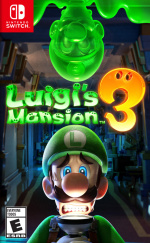 Release Date:
2019 (USA)
/
2019 (UK/EU)
After an excellent sequel on Nintendo 3DS, Luigi's Mansion has been resurrected once more with a third instalment announced for Switch for 2019. We're big fans of both the original, now also on 3DS, and the sequel dubbed 'Dark Moon' and can't wait to dust off our Poltergust 3000s.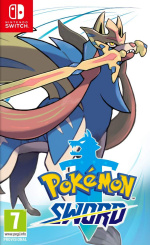 Publisher: Nintendo / Developer: Game Freak
Release Date:
2019 (USA)
/
2019 (UK/EU)
Ever since the Nintendo Switch was announced fans have been dreaming of the next mainline Pokémon game and, according to Game Freak, 2019 is the year that becomes reality. Now, although it disappointed some, Let's Go in 2018 was a huge success and no doubt has even more people waiting for this entry. There's a slight chance this might slip into 2020, but for now, we're expecting a Q4 2019 launch.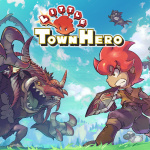 Publisher: Game Freak / Developer: Game Freak
Release Date:
2019 (USA)
/
2019 (UK/EU)
Another Game Freak game announced last year is Town, a brand new RPG where all the action takes place in – you guessed it – a single town. We don't know a lot about this one yet, but from the early video, it appears to be heavily influenced by the company's Pokémon titles, having a similar art style and character style. We're intrigued to see how this one turns out, though, and it's currently scheduled for a 2019 release.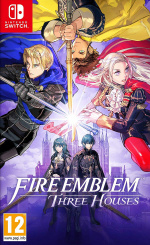 Publisher: Nintendo / Developer: Intelligent Systems
Release Date:
2019 (USA)
/
2019 (UK/EU)
Fire Emblem returns to consoles with Three Houses for Nintendo Switch. The game is set in a brand new world, Fódlan, along with three main characters Edelgard, Dimitri, and Claude. Another popular series amongst our readers and we're expecting big things with this one.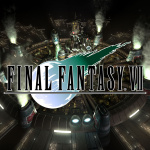 Publisher: Square Enix
Release Date:
2019 (USA)
/
2019 (UK/EU)
Square Enix has announced an avalanche of Final Fantasy remakes coming to Nintendo Switch; if you're a fan of the series you'll be able to fill your SD card with them. Naturally, we've opted for the 1997 classic for this list, but whichever game is your favourite in the series, you'll be able to play it on Switch soon.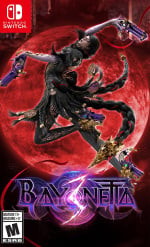 Publisher: Nintendo / Developer: PlatinumGames
Release Date:
TBA (USA)
/
TBA (UK/EU)
Bayonetta returns in a third title, exclusively on Nintendo Switch, and requiring no introduction. If you haven't played either of the first two games, what have you been doing? Whilst the game doesn't have an official release window as yet, development has recently been quoted as going "very, very well". It's possible we'll see this in 2019, but don't blame us if it slips into 2020.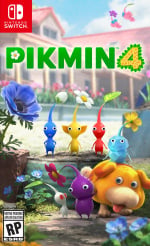 Publisher: Nintendo / Developer: Nintendo
Release Date:
TBA (USA)
/
TBA (UK/EU)
This is where things get a little speculative. Miyamoto-san himself accidentally revealed to Eurogamer that a Pikmin game was "very close to completion" back in 2015. We believe this to either be a mobile game or, more likely, a Pikmin 4 that is now going to appear on Switch. If it is a Switch game, it will most likely appear this year.
Publisher: Nintendo / Developer: Nintendo
Release Date:
TBA (USA)
/
TBA (UK/EU)
Samus, is that you? Okay, so we've only got a working title and logo at this point, but we're so excited for this game we can't not include it on this list. Probably the most speculative of them all, Metroid Prime 4 is confirmed, in development, and on the way. Whether we'll see this in 2019 is a bit of a long shot, but you never know.
Not too bad, Nintendo. There are certainly some games in this list with huge potential, but we also expect a few more to be announced in the coming months.
Which of these games are you most looking forward to? Let us know in the comments below.