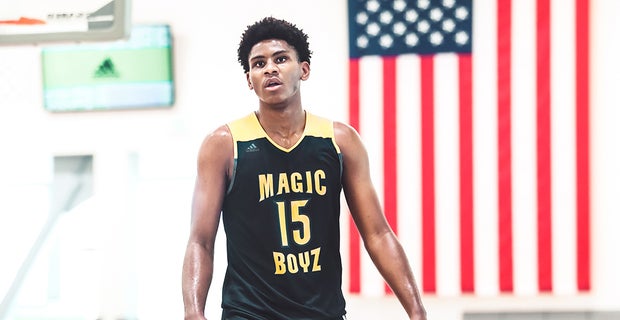 Four-star wing Chibuzo Agbo verbally committed to Texas Tech on Monday, he tells 247Sports.
"For me I would almost beat myself up later if I didn't chose Texas Tech, just seeing the work they are putting in every day and the consistency of them working out every day and people being there to work them out," Agbo said.
"I think it's the best place for me developmental wise," he added. "That was a big part of it. Also it's just a winning culture. I think they are going to do something big over there the next couple of years and that's something I wanted to be part."
Agbo, a standout at San Diego (Calif.) St. Augustine, took an official visit to Texas Tech on Aug. 7th. Agbo said the visit is what won him over.
"It was the big thing for me," he said. "I went out there and saw it and after a couple of days I said 'I'm going to go here.'
"It's just knowing personally for me that it's a great fit and distance is just the sacrifice I'm going to have to make it," Agbo added. "I decided to make it and I'm going to go where I feel is best for me."
Agbo picked Texas Tech San Diego State and USC, and also had Arizona and Marquette on his final list of five. Agbo said Texas Tech assistant Brian Burg recruited him and he was impressed with his and head coach Chris Beard's relationship with the players.
"Just that he's going to be really honest with me and push me on the court, but I see the relationship he has with his players," Agbo said. "He pushes them on the court and when they get off the court, they know it's just business and it's all love."
Agbo currently ranks No. 191 in the 247Sports Composite Rankings, but No. 132 in the Top247. After a big summer with Compton Magic, Agbo is expected to rise up the list when the post-July rankings are updated.
At 6-foot-7, 215 pounds, Agbo is powerfully built wing prospect with a good skill level. He thinks he can help the Red Raiders with his jump shot.
"I feel like I have a pretty good shot right now and just working at it and trying to become an elite shooter," Agbo said. "I feel like I can really help the team in that way."
Agbo is Texas Tech's first pledge of the 2020 recruiting class.