There's only 50 days until toe meets leather and Georgia Tech takes on Duke and today we look back at the career of Andrew Marshall who wore No.50 during his time on The Flats.
Football season is almost here folks and every day it gets closer, we miss it a little bit more. But with just 50 days remaining, we can make it till August 29th when the Yellow Jackets travel to Death Valley to take on the Clemson Tigers. With no, No.50 on the current roster, we take a look back at recent Yellow Jacket, offensive lineman Andrew Marshall.
Marshall was a member of the Yellow Jackets 2014 recruiting class and was a three-star center that was ranked as a top-10 center in the country and top-75 player in the Peach State. Marshall committed to the Yellow Jackets over 10 other scholarship offers. Marshall wouldn't stay at center once he enrolled at Georgia Tech and would quickly make a move to the offensive tackle position, which turned out to be a great decision by the Tech coaching staff.
Once arriving on campus, Marshall made an instant impact, a rare occurrence for an offensive lineman. In his true freshman season, Marshall played in 10 games and was part of one of the Jackets best offensive lines in recent memory that allowed less than a sack per game and set numerous school rushing records. In his sophomore season, Marshall played in all 12 games for the Yellow Jackets. Marshall got his first taste of being a consistent starter in 2016, making nine starts over 11 appearances. Once again that season, Marshall was a major force on the offensive line and key to the Jackets success.
Heading into 2017, expectations were high for Marshall but a leg injury in fall camp kept the offensive tackle for the entire season but did allow him to gain an extra year of eligibility, being able to use the season as his redshirt season. He would return in 2018 as a redshirt senior and looked like his old self, appearing in 12 games, starting in all 12.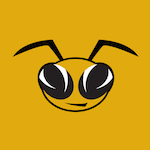 Want your voice heard? Join the Yellow Jacked Up team!
Overall, Marshall appeared in 45 games over the course of his career on The Flats. When on the field, Marshall was one of the Jackets most consistent offensive lineman and was reliable to be strong in both pass and run protection. While he did have his struggles at times, he was still a major key to the Jackets offensive lineman having any type of success at times.