As football season grows nearer, we continue our Georgia Tech football position previews by previewing the Jackets crowded backfield entering 2019.
Georgia Tech during the Paul Johnson era had a crowded backfield to say the least with double-digit running backs part of the program for the last decade. In the Geoff Collins era, that number will surely lower itself over time but in 2019, the Jackets will still have a crowded backfield of scholarship athletes. Today, we preview those eight scholarship running backs for the Jackets in 2019.
Jordan Mason:
Redshirt sophomore Jordan Mason took over the primary running back duties last season after KirVonte Benson went down with an ACL tear against the USF Bulls. But now with Benson gone from the program, Mason looks like the running back destined to be the No.1 back to begin the 2019 season. After taking over for Benson, last season, Mason did pretty well rushing for 659-yards and seven touchdowns over 108 rushing attempts. The most impressive stat to come from Mason's time last year was he had just one carry that went for negative yardage, a stat that will surely be hard to replicate. Possessing a strong combination of speed and strength, Mason can beat opposing defenses by both running through them but also by them. He doesn't have breakneck speed but he has enough speed to get past your average college lineman and linebacker.
Jerry Howard:
Howard is our expected second-string running back in 2019 but we also expect to see him quite a bit in fullback type roles for the Yellow Jackets this upcoming season. Howard doesn't have great speed so but he does have a great deal of power at 6-foot-0 and about 220-pounds. Last season, he split carries with Mason at the time and played well, rushing for 574-yards over 107-carries. He also scored five touchdowns for the Jackets last season.
More from Yellow Jacked Up
Christian Malloy:
As the third guy in line in the backfield we have redshirt freshman Christian Malloy out of Lilburn, Georgia. Malloy over his first two seasons on The Flats has appeared in just one game but that should change in 2019. Malloy's biggest asset his speed but beyond that it's hard to tell where he'll be able to fit in for the Yellow Jackets offense in 2019. He'll definitely see more time on the field in 2019 but he'll also have to hold off true freshman Jamious Griffin who will surely look to see playing time in 2019.
Jamious Griffin:
Outside of quarterback Jordan Yates, there's no true freshman that Georgia Tech fans are more excited for than Rome running back Jamious Griffin. At one time, Griffin was destined for North Carolina State but once Geoff Collins came to The Flats, Griffin's destination would swiftly change to Georgia Tech. Griffin is without a doubt the most talented running back on the Jackets already, drawing a lot of buzz with his combination of speed and power that should allow him to be an immediate impact player if the coaching staff allows him too.
Nathan Cottrell and Omari Jarrett:
Cortell not Jarrett won't have a huge impact on 2019 at least on the stat sheet but the senior entering his final year on The Flats will be an important asset to the offense. Expect to see the two natural running backs move around the offense playing multiple positions but mostly that of a slot receiver and running back. They'll have a pretty big impact just due to their ability to move around the offense.
Tony Amerson and Devin Ellison:
These two true freshmen will have their time in the future when it comes to having a chance to make an impact but that won't happen in 2019. Both of them may get an opportunity to see the field once or twice this upcoming season but will both ultimately redshirt as they look to develop both on the field as in the weight room.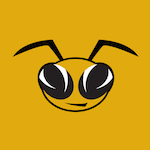 Want your voice heard? Join the Yellow Jacked Up team!
The Jackets will kickoff their 2019 season on August 29th against the Clemson Tigers.