The countdown to kickoff keeps moving along and is nearing the two weeks mark and with 18 days remaining, we highlight walk-on cornerback Rich Stanzione.
Defensive back Rich Stanzione, a native of Washington Township, New Jersey arrived on The Flats last year after spending time at FCS Stenson University where he appeared in 22 games for the Hatters over the 2016 and 2017 seasons. For the Hatters, he was a strong reserve and starter at different points of his two seasons and had several impressive games including a 15-tackle performance against Dartmouth.
Stanzione is off to a greats start this fall camp so far and has been an impact player in the secondary. Within the first two days of fall camp, Stanzione showed his ballhawk ability, with two turnovers in the first two practices. Looking back at his time at Stenson, it's not shocking that Stanzione is making an impact in practices. If he continues this, he could play his way into seeing playing time this fall for the Jackets, though as a walk-on, his chances still remain slim.
Overall, Stanzione projects as one of the Jackets better depth players and could become an impact guy down the line for the Jackets. In 2019, his primary role will be to be a strong scout team member but also provide depth on the field if needed.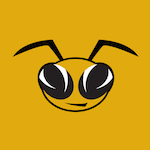 Want your voice heard? Join the Yellow Jacked Up team!
The Yellow Jackets will kick off their 2019 season on the road against the defending national champions, the Clemson Tigers on August 29th. The game will also be featured on a special Thursday edition of College Gameday. It will be the first time in 10-years that the Yellow Jackets will be featured on ESPN's signature college football show featuring Kirk Herbstreit, Kirk Fowler, and Lee Corse.