With just 25 days left until Georgia Tech kicks off their 2019 season with first-year head coach Geoff Collins, we take a look at one of the Jackets key players on defense, linebacker Charlie Thomas.
As a true freshman in 2018, Thomasville (GA) native and linebacker Charlie Thomas broke on to the scene for the Yellow Jackets and became on an instant impact player on the Jackets defense. The former three-star recruit played in 10 games for the Yellow Jackets including six starts and made the most of his time on the field. As you also may have noticed, Thomas changed his number over the offseason moving from No.45 to No.25 for 2019.
In his 10 games, Thomas recorded 48 tackles for the Yellow Jackets which included 31 solo tackles and three tackles for a loss. He also recorded one forced fumble and three fumble recoveries on the season. You couldn't ask for much more out of a first-year player like Thomas and with such an impact in his first season, the expectations surrounding Thomas for his sophomore season will only be extremely high and he'll have to meet those expectations. It will be hard to meet those expectations but only time will tell if he will be able to.
Thomas by all accounts in 2019 should be a starter for the Yellow Jackets as he has a chance to be a major disruptor to opposing defenses with All-ACC potential. With the ability to force both turnovers on the ground and through the air as he showed during the Jackets fan day on Saturday, Thomas is an exciting young talent for the Yellow Jackets. One role that fans could potentially see Thomas in during 2019 is as a hybrid linebacker/ EDGE rusher as the 6-foot-2, 210-pound linebacker possesses plenty of speed to get past offensive lineman into the backfield.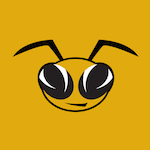 Want your voice heard? Join the Yellow Jacked Up team!
Charlie Thomas and the Yellow Jackets will kick off their 2019 season on August 29th when they take on the defending national champions, the Clemson Tigers.