Through the first five weeks of the college football season, Georgia Tech's secondary is among the best in the nation.
It's safe to say that through four games and five weeks, not much has gone right for the Georgia Tech football program in 2019. They're one of the worst Power 5 football teams (as expected) and have lost three of their four games including a loss to FCS opponent The Citadel.
That being said, there are a few shining lights coming from this season already. One of those lights is the outstanding play of the Yellow Jackets secondary so far this season. Through four games this season and five weeks, the Georgia Tech Yellow Jackets have allowed the fifth fewest passing yards per game with 135.5 yards allowed per game.
They join Memphis, Kansas State, Michigan, and Missouri in the top-5 with teams such as Ohio State, Wisconsin, and Clemson making up three of the next five spots in the top-10.
The Jackets secondary coming into the season was expected to be the strength of the defense but perhaps even this play so far would surpass expectations. Opposing quarterbacks are completing just 54% of passes against the Yellow Jackets and are averaging just a single touchdown against them as well per game. The Jackets also have four interceptions through four games with Kaleb Oliver leading the team so far with two interceptions including one this past weekend against Temple.
The most impressive part about the Jackets secondary success through their first four games isn't the stats per say but the fact they faced two quarterbacks and offenses who are very capable at passing the ball in Clemson and Temple. Against Clemson, the Jackets kept the Tigers to completing just 18-of-30 passes for 221-yards while picking off Trevor Lawrence twice. This past weekend against Temple, the Jackets faced a pass-heavy offense that has been lighting it up through the air so far this season. That changed on Saturday as the secondary held Temple quarterback Anthony Russo to just a 40% completion percentage while holding him to just 129-yards passing. They didn't allow a touchdown pass either to Russo, the first time in his career that he has failed to throw a passing touchdown in a game.
It's also worth mentioning that strong play in the secondary is something that Tech fans should get used to under head coach Geoff Collins. Collins is one of the best defensive minded head coaches in college football today and has always put together tremendous secondaries no matter where he coached as defensive coordinator or head coach (Mississippi State, Florida, and Temple).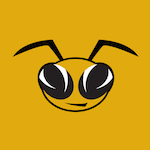 Want your voice heard? Join the Yellow Jacked Up team!
Tech fans who are discouraged by the teams start should look at the secondary's play as a sign of good things to come and that the future of the program is still bright even if the Jackets were to go 1-11 or 2-10 this season. The Jackets defense as