After an offense-less performance against Temple, the Georgia Tech Yellow Jackets open up as 9-point underdogs against the North Carolina Tar Heels in Week 6.
Georgia Tech:
If you did not tune in yesterday, well, you did not miss much. The lone excitement from the Jackets' 24-2 shutdown was a safety caused by the defense. Two fumbles and an interception and two failed 4th down conversions doomed the Yellow Jackets' offense. Three total turnovers in the redzone. Needless to say, the Yellow Jackets did actually start to find a rhythm under QB James Graham, if they can convert on 3rd down and score when in the redzone, this team will do better going forward.
North Carolina:
After losing to Appalachian State in Week 4; 34-31 at home, the Tar heels were major underdogs hosting the #1 ranked Clemson Tigers in Week 5. Interestingly enough, the Heels gave the Tigers all they could ask for in a bitter 21-20 last-minute loss to the defending national champs. A failed 2-point conversion put the Heels chances away and ultimately ended the game with around 1 minute remaining. If North Carolina continues to play like this, they'll likely look to get back into ACC Coastal contention.
The Spread:
Georgia Tech opens as 9-point underdogs, but this is not a surprise. The Jackets have yet to beat the spread all season, going (0-4) overall this season with a (1-3) overall record. The Jackets do host UNC at home, which will be the third home game this season. The last time the Jackets were at home, they fell to a disappointing 27-24 heartbreaking loss to the Citadel in overtime. Though, the Heels performed well against Clemson, and the Yellow Jackets did not back in Week 1.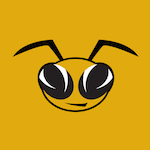 Want your voice heard? Join the Yellow Jacked Up team!
The game will be hosted, once again, on the ACC Network for a 4PM EST kickoff. The weather should die down enough for some pleasurable tailgating and gameday festivities. The Yellow Jackets will look to bounce back this week at home and get their first ACC victory of the season. Though the road looks long and tough, don't give up on the Jackets just yet.