When you claim your free upgrade to Windows 10, the operating system pulls a nasty trick that could confuse non-techies that don't know how to go digging around in system settings. The express installation option—a.k.a. the one non-technical users will choose—automatically sets your default web browser to Microsoft's new Edge, even if you defaulted to Chrome, Firefox, Opera, or another web browser in Windows 7 or 8.
Simply put, the way Windows 10 upgrades handle browser settings don't respect the previous choices you've made, as Mozilla CEO Chris beard said this week. Fortunately, Windows 10 doesn't uninstall your previous browser of choice, and it's easy-peasy to change the operating system's default web browser back again—if you know where to look.
Here's how to do it.
Further reading: The 10 coolest new Windows 10 features to try first and the best Windows 10 tips, tricks, and tweaks
How to change Windows 10's default browser
First, open the Start menu and select Settings, then click on the System option.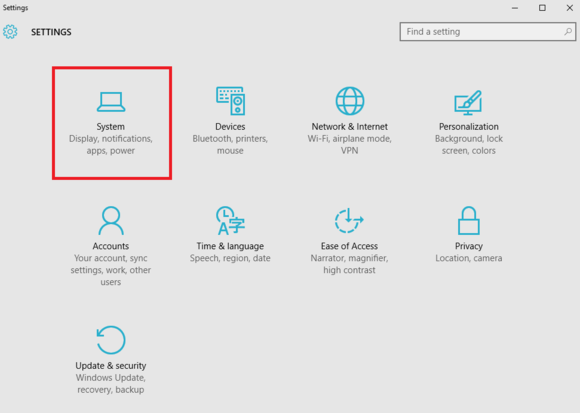 In the options that appear, select Default apps in the left-hand pane, then scroll down and click on Web browser, which likely has Edge's icon showing if you just upgraded from a previous version of Windows.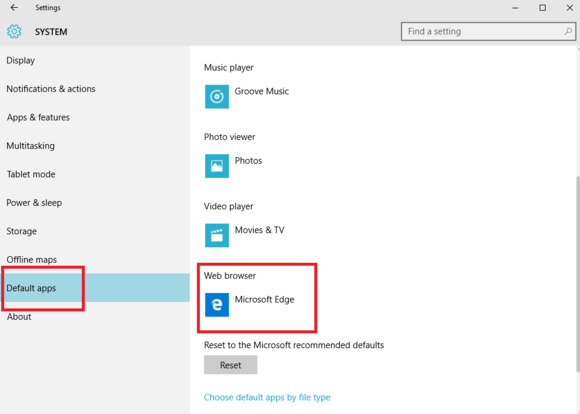 A list of browsers installed on your system will pop up. Select the browser you'd like Windows 10 to use by default. If you don't see your browser of choice, that means it isn't installed on the system, so go download it and walk through this simple process again.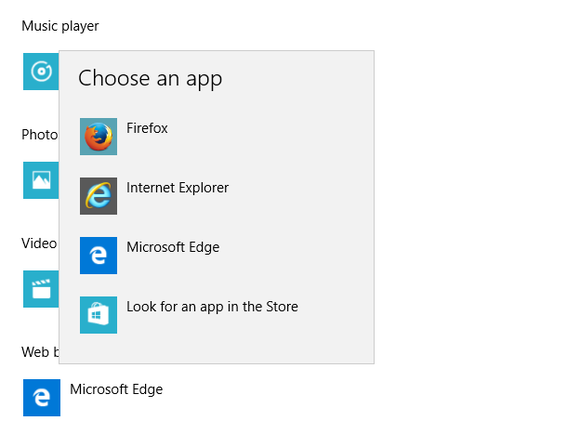 Boom ! That's it. From now on, all web links will open in Chrome, Firefox, Opera, or whatever other alternative browser you've selected.