Episode 1
Introducing the Campus Technology Insider Podcast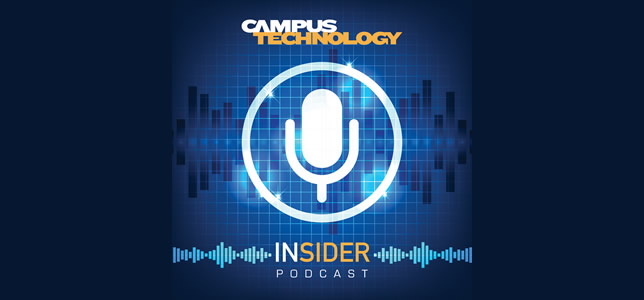 The Campus Technology Insider podcast explores current trends and issues impacting technology leaders in higher education. Listen in as Executive Editor Rhea Kelly chats with ed tech experts and practitioners about their work, ideas and experiences.
In this first episode, Executive Editor Rhea Kelly speaks with futurist Bryan Alexander about higher education's response to the COVID-19 pandemic and how the fall semester might play out as colleges and universities reopen.
A Futurist's View of the Fall Semester
Higher education is going through unprecedented times, and institutions' response to the COVID-19 pandemic has, by necessity, been a constantly evolving process. I think it's safe to say that at this point, most institutions are grappling with their plans for the fall semester. What will a return to campus look like? Will teaching and learning need to remain online? What's the best way to keep the campus community safe?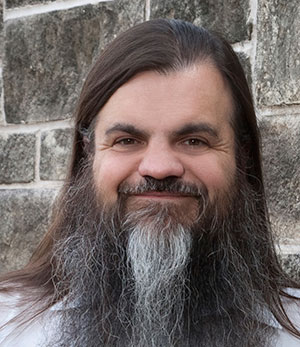 Bryan Alexander
To help answer these questions, I wanted to talk with a futurist — someone who pays close attention to present-day trends in order to forecast possible scenarios for the future. My guest, Bryan Alexander, is a futurist, researcher, writer, consultant and educator who works in the field of how technology transforms education. Bryan has been covering COVID-19 and its impact on academia both on his blog and through his Future Trends Forum, a weekly series of open, interactive video conversations about the future of higher education. He's a prolific speaker — you may have seen him at the Educause Annual Conference for many years. And he's also a senior scholar at Georgetown University and teaches graduate seminars in its Learning, Design and Technology program.
If you're wondering about Bryan's forecasting methods, he wrote a wonderful article for Campus Technology a couple years ago called "How to Be an Ed Tech Futurist." In it he details how he identifies and analyzes trends, creates future scenarios, and even the importance of science fiction in envisioning and shaping the future.
And you can find more information about all of Bryan's work on
Where to Listen
Campus Technology Insider is available on Stitcher. Subscribe today or listen below, and stay tuned for more episodes!

About the author: Rhea Kelly is executive editor for Campus Technology. She can be reached at [email protected].


========
Web Source