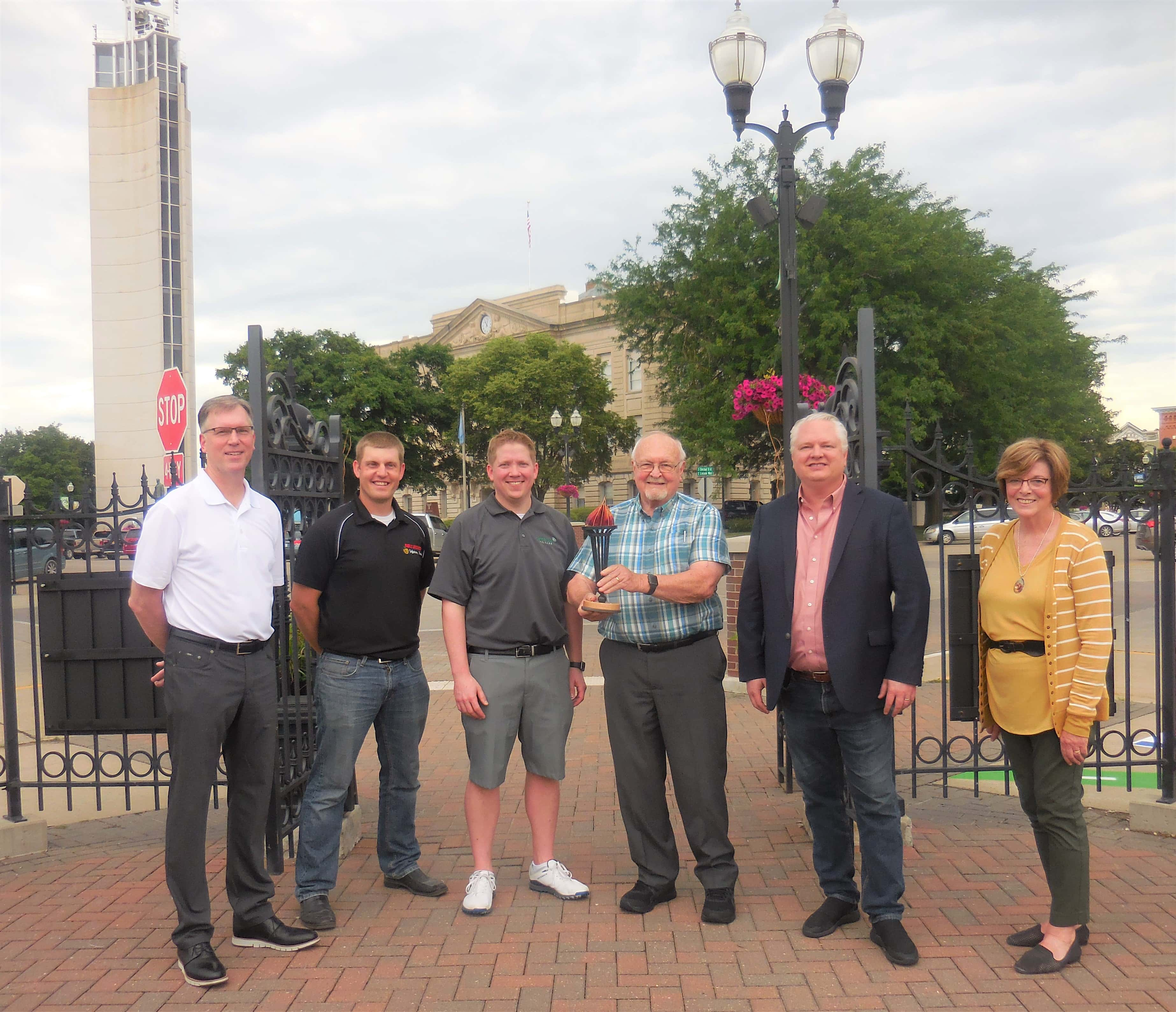 The City of Jefferson was recently recognized with an honor for its forward thinking initiatives.
The City received the Technology Community of the Year award through the 2020 Prometheus Awards presented by LWBJ. The City was one of four finalists for the award that is given to a community that is making strides to prepare for the 21st Century. Nominated communities had to demonstrate investments in infrastructure, supporting local technology companies and large users of technology, along with having unique partnerships and the support of entrepreneurs. 
Jefferson Matters: Main Street submitted the City's nomination and highlighted several areas of the community, including the partnership of The Forge with Accenture Industry X.O and their global software development industry and the new Greene County High School and Career Academy. JMMS President Jamie Daubendiek says getting this kind of an award helps put rural communities on the map.
"It gives kind of a model for other communities that technology is very important. All the great things that we've been doing as a Main Street community has really had ripple effects going forward. It's a very exciting time for us with the buildings and the businesses that are involved with that, and the technology is a core piece of it."    
The Technology Community of the Year Award is part of a week-long awards ceremony that is done electronically, due to the COVID-19 pandemic. It also comes during Governor Kim Reynolds proclamation of this week as Technology Week, which celebrates companies, schools and others for their accomplishments and achievements using technology. The other finalists for the award were Cedar Valley, Story County and West Des Moines.     
========
Web Source