Days af­ter tak­ing off to a buoy­ant start, Shang­hai's STAR mar­ket — Chi­na's push to open up a new fundrais­ing av­enue for do­mes­tic fledg­ling tech com­pa­nies — has some good news to re­port about its biotech debu­tant.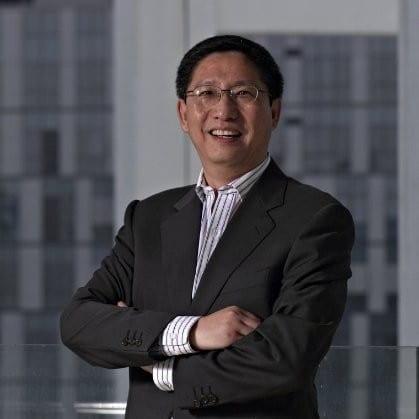 Xi­an­ping Lu
Shen­zhen Chip­screen Bio­sciences has priced its shares at RMB 20.43 ($2.96) per share in an over­sub­scribed IPO, the com­pa­ny said in a fil­ing. That could trans­late to  RMB 1 bil­lion, or al­most $145 mil­lion, in IPO pro­ceeds, with a val­u­a­tion of $1.21 bil­lion, ac­cord­ing to a fil­ing cit­ed by Reuters.
For those who's been fol­low­ing Hong Kong's at­tempt to lure Chi­nese biotech star­tups away from the Nas­daq, though, Chip­screen's re­al test might just be start­ing.
As­cle­tis, the biotech pi­o­neer on HKEX, is still down more than 60% from its list­ing price last April, when it raised $400 mil­lion — to much fan­fare. The stocks of BeiGene and Hua Med­i­cine have al­so lan­guished, though sev­er­al oth­er sub­se­quent list­ings such as CanSi­no and Jun­shi are still soar­ing.
It's un­clear how much, if at all, the two ex­changes would be com­pet­ing for biotech list­ings. The over­all num­ber of ap­pli­cants that the Shang­hai mar­ket has al­ready at­tract­ed ap­pears to dwarf Hong Kong's tech board, but the lat­ter — which has ac­cu­mu­lat­ed the con­fi­dence of in­ter­na­tion­al in­sti­tu­tion­al in­vestors — have proved lu­cra­tive for the few biotech play­ers that man­aged to pull off an IPO.
In the case of Chip­screen, re­tail in­vestors are ac­count­ing for about a fifth of the IPO. Many of them have like­ly been en­er­gized by a 140% first-day surge among the ini­tial 25 firms to list on STAR.
Found­ed in 2001 by Xi­an­ping Lu, Chip­screen prides it­self for be­ing an ear­ly in­no­va­tor in the Chi­nese small mol­e­cule space, adopt­ing its name­sake drug screen­ing tool to hunt new drugs in on­col­o­gy, meta­bol­ic dis­ease, au­toim­mune and en­docrinol­o­gy.
Its first drug, Ep­i­daza or chi­damide, was ap­proved in Chi­na as ear­ly as 2014 for re­frac­to­ry/re­cur­rent pe­riph­er­al T-cell lym­phoma. The epi­ge­net­ic reg­u­la­tor in­hibits sub­types of the HDAC en­zymes and has since been li­censed to Huya Bio­science in the US and Eu­rope, GNTbm in Tai­wan, and Ei­sai in parts of Asia.
A sec­ond-gen in­sulin sen­si­tiz­er for Type 2 di­a­betes is next on its reg­u­la­to­ry agen­da, fol­lowed by an­oth­er mid-stage can­cer drug.
Lu, who trained as a post­doc at UC San Diego with stints at La Jol­la and Gal­der­ma, told a road­show au­di­ence that the IPO pro­ceeds will help "strength­en com­pet­i­tive­ness, ex­pand mar­ket share, and de­vel­op new prod­ucts in a bid to make growth sus­tain­able," Reuters re­port­ed.
So­cial im­age: Shut­ter­stock