Construction crews, tractors and trucks, oh my!
Several capital projects are well underway at Oregon Tech, many more than the campus is used to, as the school looks to modernize some of its infrastructure that largely hasn't been touched since the 1960s or '70s.
In the works now is a new student recreation center, phase two of a remodel of Cornett Hall which houses engineering programs and the building of the Center for Excellence in Engineering and Technology (CEET).
The $34.5 million two-story CEET building is largely state funded, made possible when the Oregon State Legislature approved $40 million in funding for engineering capital projects at Oregon Tech, with about $7 million to go toward the second phase of the Cornett Hall remodel. In addition to state dollars, donors covered the rest of the cost with the Wendt family donating $2 million for the CEET.
The state also funded the first phase of the Cornett Hall remodel, at the $10 million level.
The CEET is in the early stages with crews excavating ground the building is set to occupy. Construction is scheduled to begin this month, although the university is waiting for final permits from the city to move forward.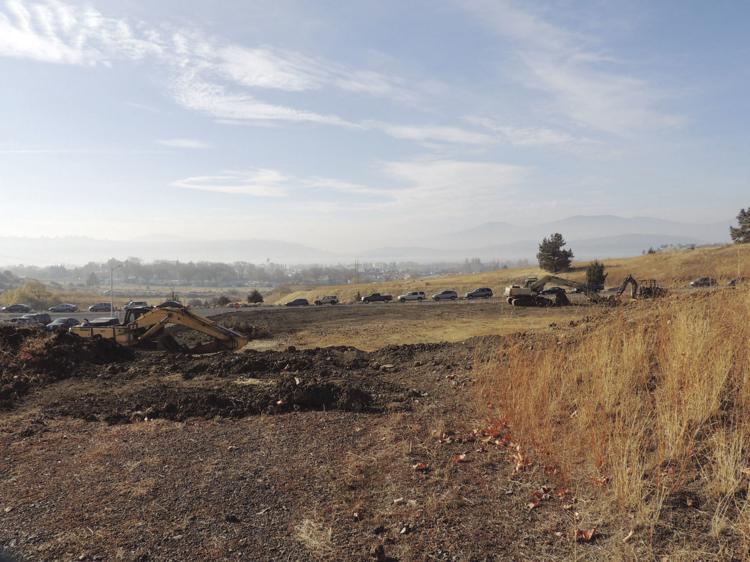 Students have also had a hand in getting a student rec center upgrade, according to Fox, and have submitted feedback on what they hope to see on campus. The athletics building's bottom floor has seen the filling in of its former swimming pool and crews are prepping the space to house a multi-purpose court, and fitness and weight equipment.
The rec center is paid for by a university bond which will be paid back by student fees over the next 20 years or so, so that the burden for the facility used for years to come doesn't fall only on current students.
The six major projects taken on this year is more than the campus has seen before, and Vice President of Finance and Administration Brian Fox said illustrates the university's focus on growth and increased local investment.
"Over the last couple years, capital construction has ramped up dramatically at Oregon Tech. We have had six major construction projects ongoing during the year, which is significantly more. In past years we'd had maybe one, maybe two at the very most. We've gone from doing around a million dollars or a million and a half dollars a year worth of kind of repairs and relatively minor projects to well north of $20 million a year of capital construction. And that's a real testament to both our local contracting community that's been a part of that process with us and to our facilities department and to our faculty and our students for helping us to design the programs and to step up and help us have some successful projects."
Fox said the uptick in capital projects on campus has been due to both a change in mindset about the current infrastructure and the need for substantial upgrades of buildings that are at least 50 years old.
"First and foremost is that we are a growing institution and we are an institution that expects to continue to be growing, and it's really important for us to reinvest in our physical plan. I think over the years it has not been reinvested in the way that it has needed to be and so that's something that we are making a priority to ensure that we have both safe buildings but also attractive buildings, buildings that have the right kind of classrooms and labs to serve our pretty unique hands-on mission."
These projects are also made possible by increased state and donor investment, Fox said. He said they have seen more donor investment on campus than ever before.
"And on top of that the state has really stepped up to support Oregon Tech. I think they recognize how important our engineering and healthcare programs and business programs are to the workforce, both in Klamath Falls but really across the state and across the Northwest and have made significant investments," he said. "And on top of that our donor community has really stepped up over the past several years. I think we've had $11 million worth of fundraising over the past two or three years, which is significantly more than we've had in prior years. And I think that's a recognition of the positive momentum that we have here at Oregon Tech."
He doesn't see construction slowing down any time soon as he said they have plans to address even more buildings on campus and grow Oregon Tech as its student body grows. Oregon Tech reported earlier this week a 14% increase in first-time freshman enrollment from fall of 2018, the largest increase in 30 years.
"Part of that is many of our original buildings were kind of built within a 10-year span, about 50 years ago. And so those building are really coming up for, they need the investment. Their systems and subsystems are wearing out and we need that reinvestment to keep those buildings safe and operable and also to really renew them so that they are aligned with modern technology, modern class needs and lab needs."
One of the next projects the university has planned is a remodel of Boivin Hall, one of the original buildings on campus when it was built in 1976.
Where some buildings might simply need maintenance and slight renovations now, Fox said it's more cost effective and puts less of a burden on everyone to avoid fixing the bare minimum each time repairs are needed.
"What we're trying to do is, instead of doing half a job, really go in and do everything so that we bring a building up to modern standards, refurbish the mechanical systems, electrical systems, heating and air conditioning, do it all at one time. It's much more cost effective," he said.
In Cornett Hall, not only did crews upgrade the heating and electrical systems, but they also remodeled the layout to increase the amount of space that is usable for labs, offices and study rooms as opposed to the open layout of the building previously. They also did some exterior upgrades by adding metal siding to Cornett Hall and the athletic building to avoid the wear and tear wood exteriors show and the greater need to repaint and maintain.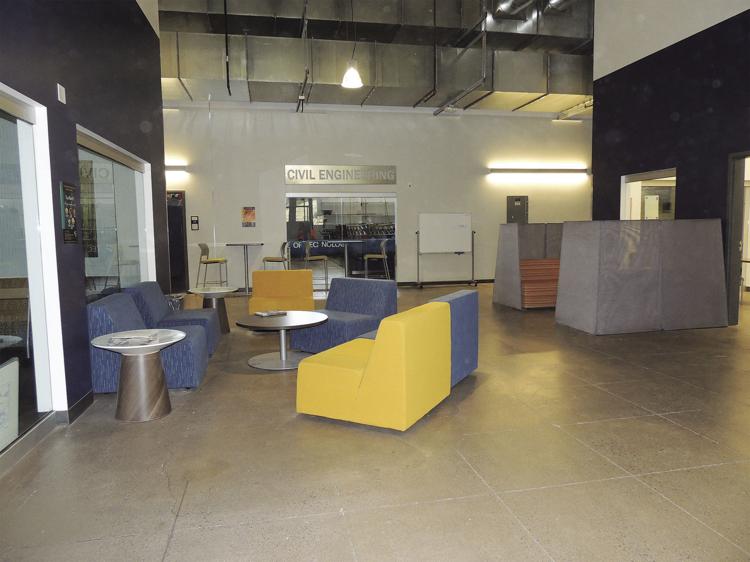 Another priority for Oregon Tech's with these projects is hiring as much local work as possible. Fox listed several businesses involved from Southern Oregon, including Modoc Contracting, Bob's Excavating, Rocky Mountain Construction, ZCS Engineering, Fluent Engineering, Diversified Contractors, Bogatay Construction, and more, that have been involved in construction on campus.
"We try to keep as much as we can local. We realize that if we can make investments that stay in the community that that money recirculates and is reinvested in our community," he said. "So we know that we are a pretty big player in town, and we want to be a part of strengthening the local economy."
Although construction can be loud and crews blocking off sections of campus can be inconvenient, Fox said they work with entities across campus, including administration, and environmental departments to ensure students and operations aren't hindered as much as possible.
"We work really closely with our academic departments, with our environmental health and safety folks to make sure that while we have construction going on it's done in a safe way so that we aren't negatively impacting our students, so that everyone is safe in the process."
They do most construction work over the summer when most students and staff aren't on campus, Fox said, which he called a "logistical feat."
"As soon as the students pack up and leave the dorms, we tear the place apart to improve our buildings, and then we finish that on Sept. 1, and then we immediately turn to putting the campus back together so that it is safe and beautiful and lush for our students to enjoy throughout the school year. And we repeat that again the next year."
He said they have had classes in session in Cornett Hall during construction.
"And it really cannot be overstated. We are doing so much more on campus today than we were three years ago."
Fox said leadership at Oregon Tech is focused on these projects and that the progress shows "there really are good things happening up here on the hill."
"We're focused on really rejuvenating and enhancing the physical infrastructure on campus that Dr. Nagi has brought in a lot of leadership in this area, and we see that reflected in the improvements on campus, we see that reflected in the donor investment on campus and we see that really in the excitement and the growth that we're bringing to Klamath Falls and that we're bringing to campus."