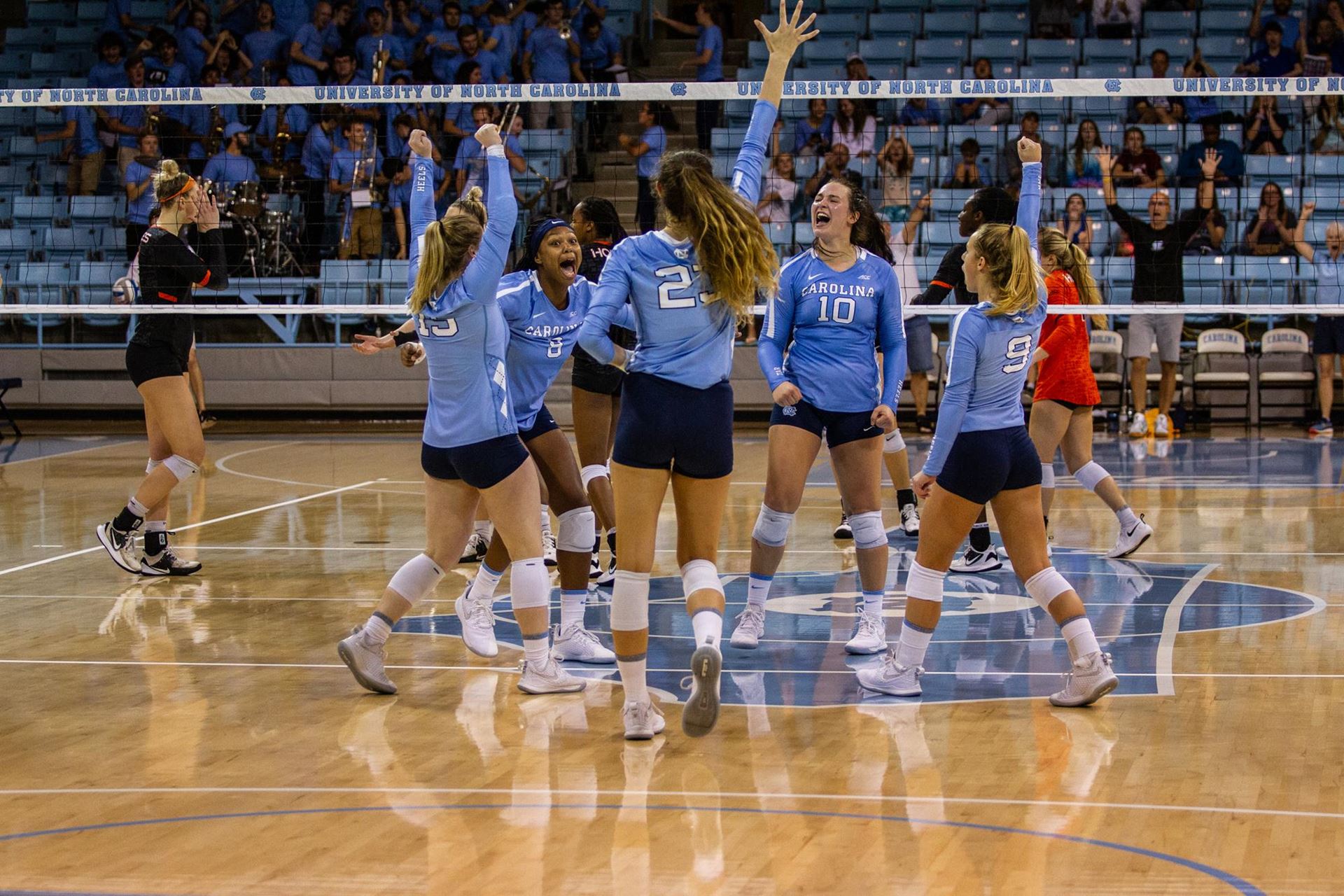 Another strong showing by the UNC volleyball team on Sunday–this one a 3-1 (25-20, 22-25, 25-22, 25-21) win over the Virginia Tech Hokies in Chapel Hill–gives the Tar Heels a two-game winning streak in ACC play after a win over NC State this past Wednesday.
Lauren Harrison continues to be the Tar Heels' top offensive performer, as she led the team with 22 kills against the Hokies (7-10, 0-4 ACC). Parker Austin also contributed 14 kills to the winning cause, followed by Aristea Tontei with 10.
The Tar Heels also had one of their most accurate hitting percentages of the season, ending the day at .271 in that category while holding Virginia Tech to a .216 mark.
After starting the season 1-7, UNC (5-9, 2-2 ACC) has now won four of its last six outings.
Up Next:
The Tar Heels look to keep their winning ways alive when they host Miami on Friday at 6:30 p.m.
Photo via UNC Athletics
Related