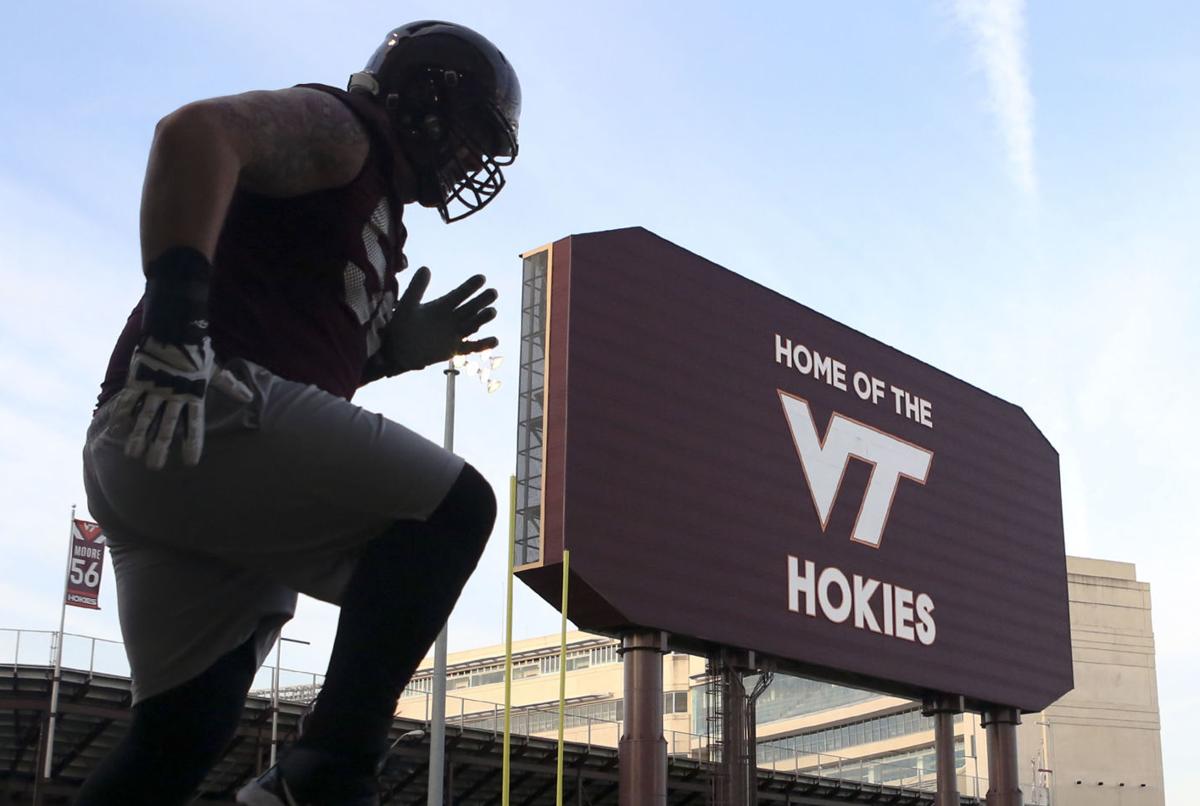 BLACKSBURG — Virginia Tech is partnering with the team's engineering school to come with face shields for the 2020 season.
Schutt Sports announced a splash field earlier this summer that attaches to the faceguard of a helmet to block droplets from sweat, coughs, and sneezes.
Tech is going to give players the option to wear something similar, but isn't requiring it when camp starts on Friday. The university's chief medical Mark Rogers, who was instrumental in putting together the team's COVID-19 protocol, explained why when he spoke to reporters on Wednesday afternoon.
"Right now, we have been doing some aerosolization and some impact testing to see how much we can limit the spread on that and make sure the helmet is still safe and it doesn't alter that," Rogers said.
The collaboration with the engineering school on the project started in July. Before making a decision, Rogers also wants to get input on face shields from Tech players.
"It's certainly a reasonable thing to consider, but at this point we aren't going to make it mandatory," Rogers said. "I'd like the kids to have some input on that, obviously it's their helmet, they are doing what they want to do."
Rogers expressed confidence in the COVID-19 safety guidelines Tech has in place for fall camp without requiring splash shields. The protocols were put in place when players started returning to campus in June for voluntary workouts.
========
Web Source