As we know, the toxic Morrison Government is obsessed with symbolism over substance and the message over the national interest. It is widely understood that this results in consistent lying, false advertising and bogus rhetoric.
It is also well understood that this includes attempts to bully the ABC out of reporting the truth:
The ABC chair, Ita Buttrose, has accused the Morrison government of political interference and attempting to intimidate the public broadcaster after the Senate established an inquiry into the ABC's complaints handling process.
Increasingly, this bent towards information control is turning spooky.
Take the voting records of Morrison Government ministers.  Surely that is something of which the MPs are proud and loud. Oh no:
Liberal MPs are calling for an end to the charity status of the organisation behind They Vote for You, a website which tracks politicians' voting records.

NSW Liberal Senator Andrew Bragg and MP Dave Sharma have written to the Australian Charities and Not-for-Profits Commission and the Australian Electoral Commission (AEC), arguing that a website listing their voting history in fact distorts their stances on issues.

Huh?

It's the latest reporting mechanism federal MPs have taken issue with, with many politicians decrying the fact that what they say and how they vote is being put out into the public realm.

They Vote for You is run by the OpenAustralia Foundation (OAF), a not-for-profit charity that states it is "a strictly non-partisan organisation" unaffiliated with any political party. The organisation also runs the websites Right to Know, which assists journalists and members of the public with freedom of information requests, as well as Planning Alerts, which emails subscribers about what's being built and knocked down in their communities.

OAF doesn't donate to political parties, has an annual income of less than $200,000 — most of which is spent on a handful of employees — and uses donations and volunteers to function. Most of its founders are software engineers, while employees are developers and researchers.

In short, it's not a big operation — nor one with huge influence. The AEC said it wouldn't investigate Sharma's complaint, stating the site's communications weren't designed to influence elections.

OAF co-founder Matthew Landauer called the attack "confusing and bemusing".

"It's obviously an attempt to shut us down," he told Crikey.

While politicians have taken issue with information released through Right to Know, Landauer says this was the first time the organisation had been so publicly targeted.

The website lists a politician's voting history, but also summarises the intent of a political division by looking at the context of their votes. Landauer said this was done by a political researcher, and he invited politicians to reach out to them to rectify their stance if they feel they have been misrepresented.
When you often vote for a policy platform diametrically opposing your own views, and those of your electorate, then the desire to hide it makes sense. But, we might ask, why are you in the Coalition at all, a question that goes straight to dubious character?
It doesn't stop there. FIO requests  are now being rorted by Morrison henchmen:
The prime minister's department breached freedom of information law by dragging out a request for internal documents about the alleged rape of Brittany Higgins, prompting the regulator to warn it to urgently fix its "compliance with the FOI act".
Charming.
Then there is also misinformation where we find Morrison alumnus Craig Kelly exploiting the vulnerable:
Three out of every four video ads the United Australia party has posted on YouTube since late September have been pulled by Google for allegedly violating the tech giant's advertising policies, according to Google's transparency report.
Readers will notice that I am implicitly arguing for and against censorship in this post which is fine by me. I am large and contain multitudes. Media and truth are always a conversation. Mastheads have always and will always have a point of view. It is more fractured and hysterical these days.
But a government should not be involved in messages control. It was hired to run the place not hoodwink it.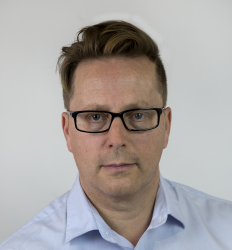 Latest posts by Houses and Holes
(see all)
================

Source link