ALBANY — Gov. Andrew Cuomo announced the launch of a new hotline and website that New Yorkers can consult if they have questions or concerns about a deadly new coronavirus that has spread to the U.S. in very small numbers.
He confirmed Tuesday that there are still no known cases of the virus in the state, but revealed samples from five additional New Yorkers have been sent to the federal Centers for Disease Control and Prevention for testing.
That brings the total number of samples sent out from New York for testing to 17. Eleven have come back negative and six are still pending, he said. Three of the pending samples were taken from New York City residents and three were taken from residents outside of the city.
Cuomo also shared information about a new hotline (1-888-364-3065) and website (ny.gov/coronavirus) where New Yorkers can go to get more information about the coronavirus. The hotline will be staffed by state Department of Health officials who can answer questions about travel, symptoms and other concerns, he said.
"Even though there are no confirmed cases of novel coronavirus in New York state, we continue to take every precaution necessary to ensure the health and safety of all New Yorkers," he said. "While the risk to New Yorkers is still low, we urge everyone to remain vigilant, stay informed, follow the recommended steps to protect themselves and their families, and call our coronavirus hotline if you still have questions or concerns."
Scientists and public health officials worldwide are monitoring the spread and behavior of the deadly new coronavirus first reported in Wuhan, China on New Year's Eve.
At least 427 people have died from the virus so far and another 20,000 have been infected, officials reported Tuesday. Almost all of the deaths have occurred in mainland China.
In the U.S., officials say risk of infection is low, especially for people who have not recently traveled Wuhan or come into contact with someone who has. Out of 260 cases sent to the CDC for testing, 11 have come back positive, the organization's website stated Tuesday. The first East Coast case was reported Monday in Boston.
The World Health Organization last week declared the coronavirus a global health emergency, citing the high possible death toll that could occur should the virus travel to countries with weak health systems.
It's unclear how deadly this coronavirus may be. Based on preliminary observations so far, scientists say it appears to be much less deadly than MERS and SARS, two other coronaviruses that, respectively, kill about one in three people and one in 10 people who become infected.
It could take anywhere from two to 14 days for an infected person to show symptoms, they say. These may include fever, cough, sore throat and shortness of breath.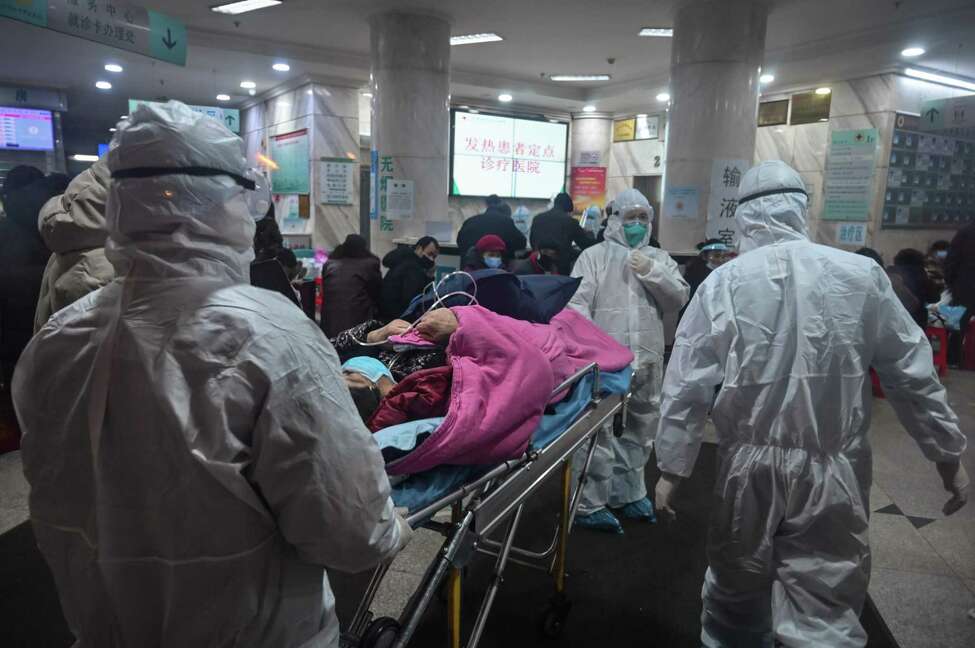 Prevention measures are similar to that for other infectious diseases, such as frequent hand washing and staying home from school or work when sick.