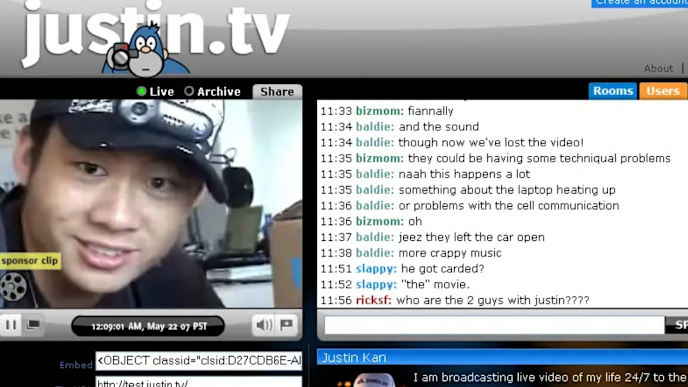 Twitch is a spinoff of what website? The question can be rather confusing because Twitch is a spinoff of its own idea. Justin.tv was the first "Twitch." It was originally created as a Big Brother knock off allowing people to livestream their lives and was the first push into vlogging.
Justin Kan created Justin.tv and eventually Twitch before he sold it to Amazon back in 2014.
Before Twitch was officially launched, and the focus switched to livestreaming gamers, Justin.tv was a rather ugly website at first, and is quoted by Kan as a "terrible idea." They couldn't find an identity until they hired a gamer to come teach them and others how to set up their own streams and broadcast their footage. That's when things too off.
Twitch has now become one of the most watched platforms on the planet and competes with the likes of YouTube, Netflix, and Apple.
The once troublesome idea which couldn't get off the ground, found their identity, blew up, and became one of the most recognizable brands on the internet.